We help people find

a better job

And companies find

suitable employees

.

We are experts for talent search.
We are experts on talent search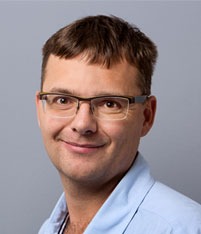 "We can help you find suitable employees or find a job you want and have an overview of the best opportunities for further development."
Ing. Vladimír Kočí, Partner, R4U ltd.
20 years of experience in human resources
Knowledge of the labor market both in the Czech Republic and abroad
Individual approach to clients and candidates
High efficiency
We strive for long-lasting relationships
References
We have been collaborating with R4U for many years (recently exclusively with R4U) on selecting candidates for key positions in our company. We are very much aligned with R4U team, the consultants know our expectations, they are very flexible in responding to our needs and we perceive them more as our colleagues rather than a partner company.
I appreciate R4U for their honesty, humanity and openness. The team of consultants understood very quickly our corporate culture; their knowledge of the IT segment is superior. What am I to recall immediately when I hear "R4U" somewhere? Quality candidates, speed, pleasant behaviour, professionalism. I am glad that R4U is our partner, I value our cooperation.
Contact us

Na Kozačce 7, 120 00 Praha 2

+420 246 086 079 - 80

r4u@r4u.cz